The Good Dinosaur (11/25/15)
In a world where dinosaurs never became extinct, a teenage Apatosaurus named Arlo goes on a quest to help his peaceful community, adopting a human boy named Spot along the way.
Director: Peter Sohn
Production Company: Pixar
Distributor: Walt Disney Studios
Technique: CG
Voice Cast: Lucas Neff, John Lithgow, Frances McDormand, Neil Patrick Harris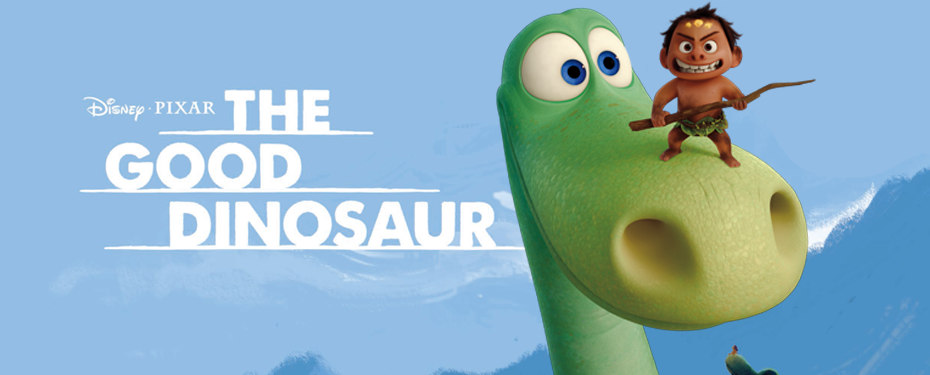 The Good Dinosaur is an upcoming American 3D computer-animated comedy film produced by Pixar Animation Studios and released by Walt Disney Pictures. It is scheduled to be released on November 25, 2015. It is the studio's sixteenth feature film. Bob Peterson, who came up with the idea for the story, directed The Good Dinosaur until August 2013, when he was removed from the film. On October 21, 2014, Peter Sohn (who had previously been co-director) was announced as the new director of The Good Dinosaur.
Plot
The official synopsis reads: "The Good Dinosaur" asks the generations-old question: What if the cataclysmic asteroid that forever changed life on Earth actually missed the planet completely and giant dinosaurs never became extinct? The film is a humorous and exciting original story about Arlo, a lively 70-foot-tall teenage Apatosaurus with a big heart. After a traumatic event rattles Arlo''s tranquil community, he sets out on a quest to restore peace, gaining an unlikely companion along the way – —a young human boy named Spot."
Voice cast
Lucas Neff as Arlo, the youngest of the Apatosaurus family
John Lithgow as Poppa, father of the Apatosaurus family
Frances McDormand as Momma, mother of the Apatosaurus family
Neil Patrick Harris as Cliff, middle-sibling of the Apatosaurus family
Judy Greer as Ivy, middle-sibling of the Apatosaurus family
Bill Hader as Forrest, older brother of the Apatosaurus family